VoIPon Talk is your complete phone system
Everything you expect from a business grade phone system with no fuss.
Features Overview
VoIPon Talk was built for the modern business, all of these features are configured using the easy, intuitive cloud based portal. You can re-route calls from anywhere, add a new extension on the fly, or even create a new menu within your IVR system with just a few clicks.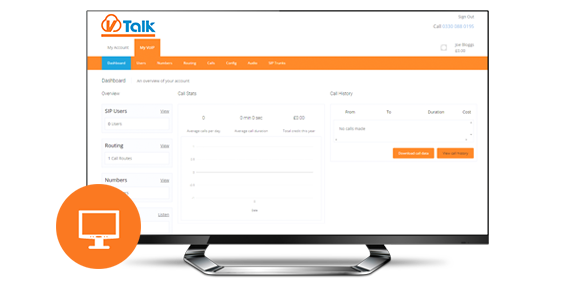 User Friendly Portal
Anytime anywhere. Every component of the VoIPon Talk solution is configured through our modern and intuitive web portal. You can access the portal on your PC, Laptop or mobile device.
The portal can be accessed from any location in the world via a web browser, meaning you do not have to be in the office to change how your calls are routed.
Flexible Call Plans
Want a month to month VoIP plan that's not only flexible and reliable, but can also be tailored to your home or business? With our Hosted VoIP call plans, we can offer you a feature rich system with no contract.
Our plans start from as little as £3.49 per user per month, we also offer unlimited UK and EU call packages.
To find the best package for you, visit our pricing and packages page for more information.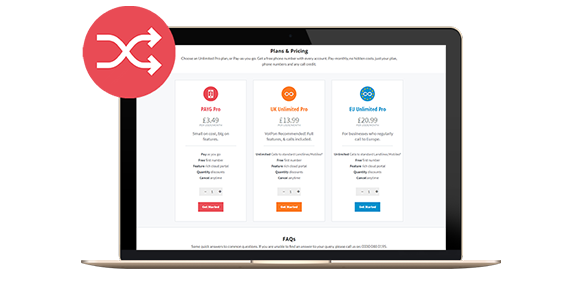 Choose your own number
Need a UK VoIP telephone number? With our local geographical numbers, you have the option to choose a telephone number in any desired area, regardless of where you are based.
From Aberdeen (01224), to London (020), to York (01904), you can pick any area code and link your business to a specific region, solidifying your company's professional and local presence.
Alternatively, pick an 0330 number for national appeal. You can choose between our standard number, or pay extra for a memorable one to ensure your business stands out. Choose your plan first, then search the vast pool of available numbers.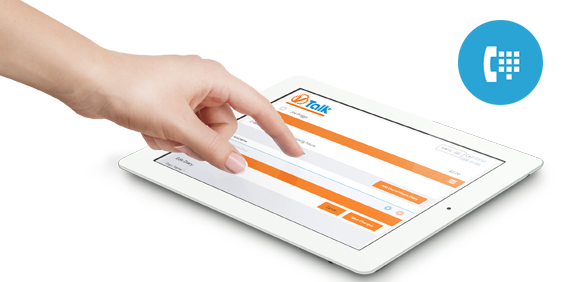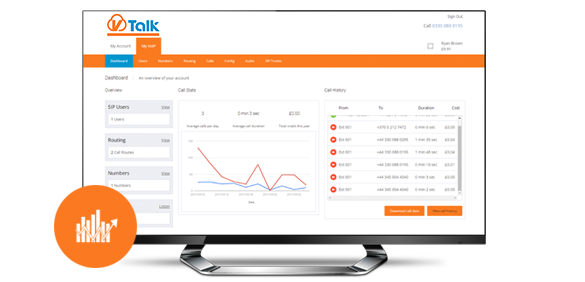 Track and Improve
Staff training and performance reviews are an important factor in many businesses. With every customer account we have call management and monitoring features.
VoIPon Talk enables you to access all call logs and their associated costs, providing you with complete call management for your company. Call monitoring offers you the functionality to provide the additional support needed for your employees training.
These features enable your phone system to become a business tool rather than just a standard phone line.
IP Phones or Softphones
You can use either IP Phones or softphones with your hosted PBX package. You don't need a physical phone to use our clever cloud comms; just hook up your computer or device using one of the many software solutions available.
However, if you want an IP phone, you are in the right place, VoIPon Solutions are a leading VoIP phone distributor, we stock thousands of units from all major VoIP phone manufacturers, including Grandstream, Yealink, Snom, Sangoma, Gigaset, Polycom, Cisco and more.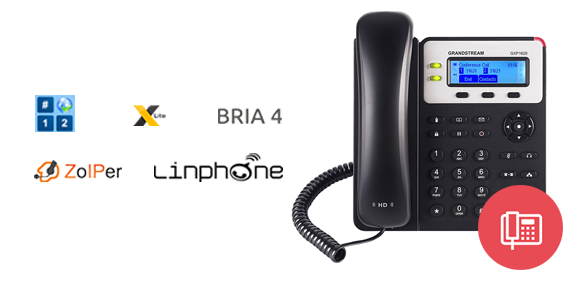 Ready to get started?
Ready to purchase your plan? Set up your new business phone system today.