About VoIPon Talk
VoIPon Talk is a powerful, flexible, affordable cloud based VoIP phone system, which allows you to make and receive calls over the internet, using any VoIP (SIP) compatible device.
A complete business grade IP PBX, hosted in the cloud.
Choose Plan
See Features
Your phone system, made easy
With VoIPon Talk you don't need to invest in expensive, space consuming PBX equipment, instead it's just a low cost monthly payment and no physical hardware needed. VoIPon Talk is fully scalable up to any size, so your phone system grows with you, and there's never any future maintenance or upgrade projects to worry about. You can access and manage your phone system via the web portal, 24/7.
So, what is VoIPon Talk?
VoIPon Talk is a cloud based VoIP telephone system (IP PBX) designed for the modern business. Customers configure their phone system online through the intuitive portal. The users' phones register to the system via the internet using SIP, and can then make and receive calls. It's as simple as that.
This means you do not need to invest in or maintain expensive, physical PBX hardware, it's just a low cost monthly payment, which can be cancelled any time.
All of the key features you would expect to find in a dedicated telephone system can be found in VoIPon Talk; and because its VoIP, users can stay connected from anywhere in the world as long as they have an internet connection.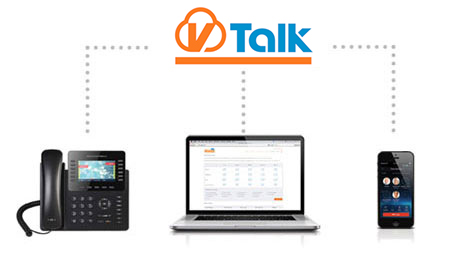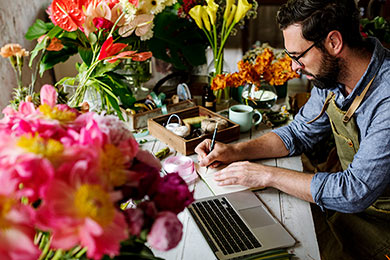 Built for all businesses
Whether you are a sole trader; a small business looking to improve your phone system; or a larger enterprise; VoIPon Talk's platform was built to cater for any number of seats.
Configuring your phone system has never been easier, setting up call routes within the system is done using the intuitive visual workflow. It means you can easily set up call flows as simple or complex as required
You can set different call rules based on the time of day, so if you're on the road, then you can forward to your mobile number (or to a VoIP phone app on your mobile); or route the calls to another team.
How to get started?
Simply choose the right package for you and your account will be set up automatically and remember there are no contracts!
Start using your phone system